As part of a series called
Fountain Voices,
we're tapping into the experience and expertise of our very own Fountaineers to get their takes on a variety of topics in the high volume recruitment space.
From the front lines to domestic service, the U.S. military protects our nation and our interests at home and abroad. But when their time to serve has come to an end, many servicemembers face the question of what to do next.
Some may further their education, some may take time to be with their families, and others may enter the workforce. Regardless of the path they choose once their service is over, there are substantial challenges returning military must face when readapting to civilian life or, for some, living civilian life for the first time in their adult lives. This can be a tremendously difficult adjustment period, one that isn't always acknowledged or managed well by employers.
In this article, we talk to one of our own Fountaineers, Chad Browne, a Veteran who can speak to what it's like to go from serving his country to re-entering civilian life, the advantages veterans can bring to their civilian jobs, and how workplaces can create solutions to help veterans transition and succeed in their new roles.  
Read more Fountain Voices: A skills-based hiring discussion with the Fountain People team
A 'roller coaster' transition
Browne's transition out of the military and into civilian life was "a roller coaster of ups and downs," he said. "I was excited but very scared at the same time. I had lived the military lifestyle since college, so going into civilian life was very different."
When it came time to look for a job, Browne remembers being nervous about what employers might see as a lack of professional experience. 
"Recruiters could not see or understand how my [military] experience would transfer to the civilian role."
"One of the main challenges I faced was my interactions with recruiters," he said. "Having a resume with only military experience proved challenging to both the recruiter and myself. In my early interviews, I was not effectively communicating the parallels of military experience in the civilian world. At the same time, recruiters could not see or understand how my experience would transfer to the civilian role."
Misconceptions about military service
Browne's perceived inexperience wasn't the only challenge he faced when re-entering civilian life. 
"A second challenge I encountered was with a middle manager who had a bias against Veterans," Browne said. "He thought Veterans couldn't be successful at a tech company because 'Veterans are told how and when to do anything,' which is the furthest thing from the truth.
"I kindly tried to educate him that this stereotype was not true and that many Veterans are given a set mission or goal and have to figure out how to achieve it, which is very similar to the corporate world."
But once in the workforce, Browne realized a whole new set of obstacles, like learning how to speak "corporate." 
"For veterans transitioning into the civilian workforce, there is just as much—if not more—confusion in trying to decipher the language of business than there is for you to decipher the language of the military," he said.
What's more, not many companies have onboarding programs that are tailored to help Veterans acclimate. Browne is seeking to change that.
"Many Veterans are given a set mission or goal and have to figure out how to achieve it, which is very similar to the corporate world."
Veterans' contributions to the workplace
Despite these challenges, Veterans come out of the military with highly transferable skills, like leadership, teamwork, the ability to perform under pressure, and a respect for procedures, technology, and globalization. 
Veterans also thrive in diverse environments and excel in working with people from all backgrounds. 
"During my time in the military, I was exposed to all different kinds of people and different ways to approach solving problems and accomplishing the mission," Browne said. "It is important for a company to have this type of diversity and inclusion within its culture in order to create the best new product, service, or idea. 
Tips for hiring Veterans and helping them transition into civilian life
When it comes to hiring Veterans, Browne advises recruiters to focus on their abilities to tackle a difficult problem. 
"I think recruiters should be on the lookout for someone who can demonstrate they were given an objective or mission and able to accomplish this mission," he said. "This will show that this individual can backward-plan and be resourceful to be successful, which will be a good skill to have in the corporate world."
"Developing and increasing Veterans' initiatives is a great way for organizations to help Veterans bridge the gap and engage with the greater workforce." 
Once on the job, Browne recommends organizations and employers focus on creating an inclusive and supportive working environment, one that might include the following.
Transition programs: 'Becoming Veteran-ready'
Veterans entering the workforce are accustomed to a certain way of life, which, according to Browne, plays a huge role in building their identity.
"Veterans are coming from an organization and career where being in the military was an identity and/or way of life," he said. "Most transitioning Veterans have difficulty articulating their skills to applicable civilian roles."
While some companies may be more open-minded about hiring Veterans, it doesn't always mean they're equipped to accommodate them as employees.
"Many organizations are Veteran-friendly but they need to be Veteran-ready," said Browne.  For example, "organizations can train a group of recruiters to review Veterans' resumes to better identify candidates."
Browne also suggests companies establish a buddy system to pair working Veterans with those who are newly entering the workforce to help "ease the transition and have someone who can relate to the experience they are going through." 
Read more Fountain Voices: From customer to talent acquisition specialist
Veterans employee network groups 
Once Browne re-entered civilian life, he wanted to help other Veterans achieve a smooth transition into the U.S. workforce. At his first post-military job, he established a Veterans employee network group, which offered mentorship and career development opportunities to Veterans and also helped build a sense of community and belonging.
"I have many military friends who have transitioned out of the military into civilian companies and have talked about the support they've gotten from their companies and how great it is to have a network of like-minded peers and mentors," he said. "I think [these groups] are a great start to helping Veterans stay connected to the community on a more regular basis. Developing and increasing Veterans' initiatives is a great way for organizations to help Veterans bridge the gap and engage with the greater workforce." 
When asked what advice he would give to others who are transitioning out of the military, Browne said to "network, network, network. You never know who can open the next door for you, and remember to give back the favor to others who are going through the transition process, as well."
To learn more about how to lend your support to Veterans' initiatives in the workplace, here are a few resources: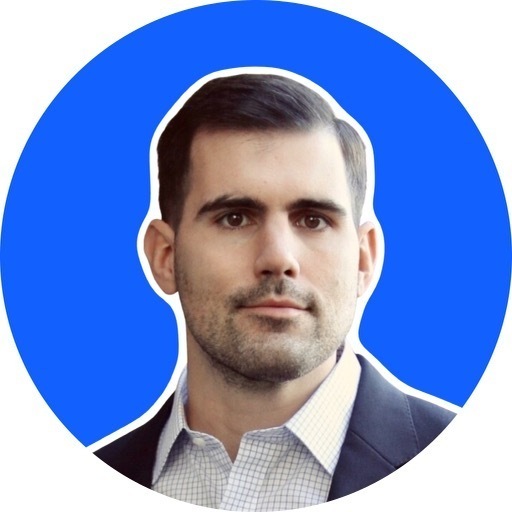 Chad Browne is a Senior Strategic Account Executive at Fountain. After graduating from the United States Military Academy, he served in the Air Defense Artillery and Medical Service Corp. In the Air Defense Artillery, he served in various roles, including platoon leader for a Patriot Company, platoon leader for an Avenger Company, and an XO for an Avenger Company. In the Medical Services Corps, he also served in various roles including Operations/Security Officer, Chief of Operations, and Company Commander. He was deployed twice: first to Afghanistan in 2012, and a second time to Kuwait/Iraq/Afghanistan in 2015. In 2016, he began his transition out of the military.